Just in time for the hot days of summer, the second in the hot Pleasure Ridge Ranch series, Her Cowboy Lover, is now available via download at Amazon for Kindle and at Barnes & Noble for Nook.
What this story's about…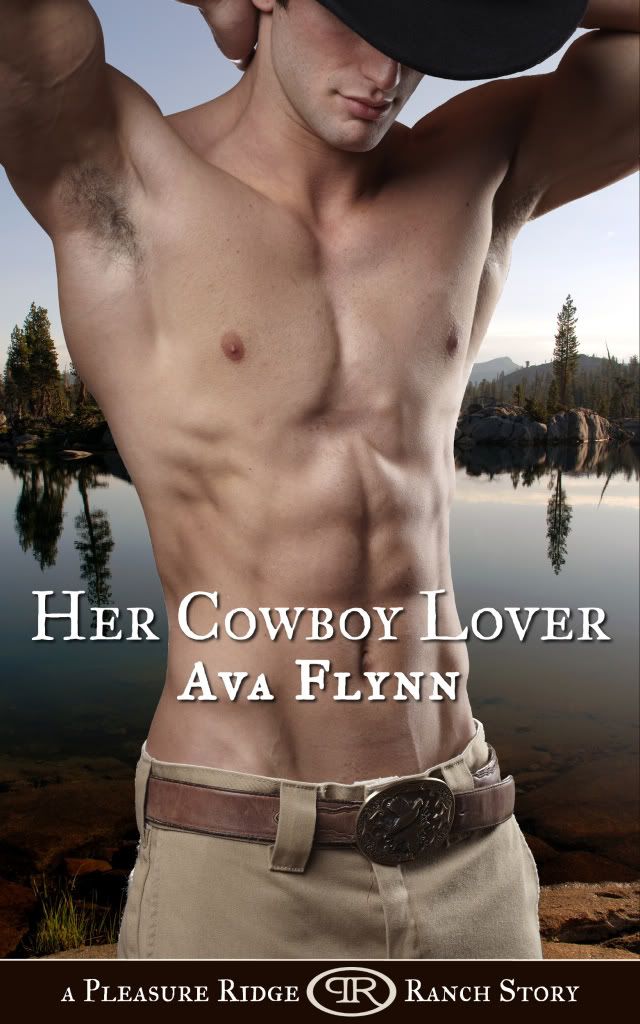 Lily Gibson is a successful artist, and life was great until she was attacked by a knife-wielding stalker and left with a slashing scar across her face. Then she had to endure the media making her the poster child for stalking victims. All she wants is to go back to the way life was before. But her experiences since the attack, of guys being with her either because they feel sorry for her or because she's famous now, have led her to Pleasure Ridge Ranch in Nevada. Here she wants to enjoy being in a lover's arms in the dark, so he won't see her or know who she is. What she doesn't expect is to feel more for her fantasy lover than makes any sense. And she's not the only one feeling more this time around.
Former rodeo bull rider Connor Langston's dream of a national championship ended when a bull nearly trounced him to death, ending his career. Now the only way he's found to pay the bills and provide the necessary care for his dementia-stricken mother is to work at Pleasure Ridge Ranch, having sex with an endless parade of women. But when he's with Lily, he feels different. And he realizes that after her, he can't be with anyone else at the ranch. These two broken souls didn't go to Pleasure Ridge looking for love, but they just might find it anyway.